Secret Music Skirmishes of the Cold War Wednesday May 23 2018 at 7:30 PM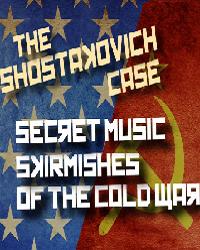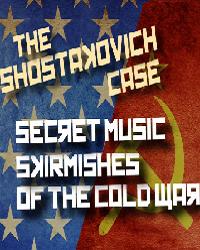 You've selected
Wednesday May 23 2018 at 7:30 PM
Select another date for this event (if available)
Venue
Washington National Cathedral
3101 Wisconsin Avenue NW
Washington DC 20016

Directions & Parking


Performance Notes
Secret Music Skirmishes of the Cold War: The Shostakovich Case
Wednesday, May 23 | 7:30pm

Only in recent decades has it become known that the CIA covertly funded a Cold War cultural war against the Soviet Union. A frequent target was Shostakovich, portrayed as a Soviet stooge shackled by Socialist Realism. The effectiveness of this concerted propaganda effort – Shostakovich was widely regarded in the West as a throttled talent – can only now be appreciated.

Looking back on the 1950s and 60s, we can see that it was Shostakovich – not Stravinsky or Schoenberg in the West – who was composing enduring masterpieces. His Preludes and Fugues for piano, inspired by Bach's Well-Tempered Klavier, arguably mark the terminus of a keyboard canon beginning with Scarlatti and Bach.

The central anecdote: Nicolas Nabokov, heading the CIA effort, publicly humiliated Shostakovich at a 1949 press conference in New York City. Nabokov asked Shostakovich if he stood behind his denunciations of Stravinsky, Bartok, and Schoenberg. Shostakovich had to say yes.

Featuring
Benjamin Pasternack, pianist
PostClassical Ensemble

Program
Dmitri Shostakovich: Piano Sonata No. 2 (1943)
Dmitri Shostakovich: Preludes and Fugues (1950-52)

Ticket Prices
Premium Nave: $65
Front Nave: $60
Mid Nave: $45
Rear Nave: $25
West Side Transepts: $45
East Side Transepts: $25

$15 student tickets (available for seats normally priced $45 and below; select the student option in the drop-down)

Tickets purchased now will be mailed to you.