Deep River: The Art of the Spiritual Wednesday February 28 2018 at 7:30 PM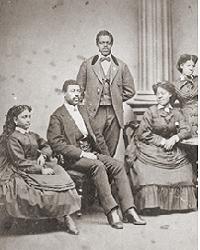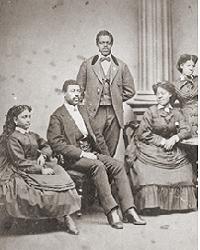 You've selected
Wednesday February 28 2018 at 7:30 PM
Select another date for this event (if available)
Venue
Washington National Cathedral
3101 Wisconsin Avenue NW
Washington DC 20016

Directions & Parking


Performance Notes
Deep River: The Art of the Spiritual
Wednesday, February 28 | 7:30pm
From the cotton fields of the South to the Broadway stage, African American spirituals have served as a cultural touchstone, offering visions of despair, liberation and, ultimately, hope and redemption.
But how did this background music of slavery make the leap to pop culture?
Join us for a Black History Month celebration of African American Spirituals as we explore the legacy of Harry Burleigh, a largely unknown figure who popularized and mainstreamed songs like "Balm in Gilead," "My Lord What a Mornin" and "Steal Away."
Following the concert, musicians will join scholars from Georgetown University to discuss the history behind these songs, the origins of jazz and the contemporary implications of white artists embracing black music in a country that remains deeply divided by race.
This concert features the Cathedral's new ensemble-in-residence, the PostClassical Ensemble.
Featuring
Kevin Deas, bass-baritone
Joseph Horowitz, piano
The Washington National Cathedral Choir
Choristers from Metropolitan AME Church, Woodrow Wilson High School, Eastern High School, and Howard County high schools
Angel Gil-Ordonez, conductor
Scripted and produced by Joseph Horowitz for PostClassical Ensemble
Visual track by Peter Bogdanoff
Ticket Prices
Premium Nave: $65
Front Nave: $60
Mid Nave: $45
Rear Nave: $25
$15 student tickets (available for seats normally priced $45 and below; select the student option in the drop-down)
Tickets purchased now will be mailed to you.


Subscription Ticket Option
Purchase a subscription ticket for the two remaining PostClassical Ensemble concerts at the Cathedral this season and get a 10% discount!

Click here to purchase a PostClassical Ensemble subscription
(Excerpted from
Behrouz Jamali's documentary film: Deep River: A Short Journey Through the Music of Harry Burleigh)