Beyond Psycho: Bernard Herrmann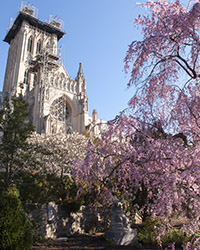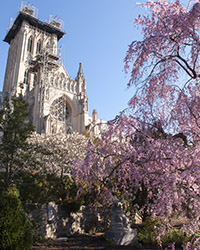 You've selected

Select another date for this event (if available)
Venue
Washington National Cathedral
3101 Wisconsin Avenue NW
Washington DC 20016

Directions & Parking


Performance Notes
Beyond Psycho: The Musical Genius of Bernard Herrmann
Friday, May 31, 2019 | 7:30pm

POSTCLASSICAL ENSEMBLE

Bernard Herrmann may be "the most under-rated 20th-century American composer." He's famous as a film composer—Psycho, Vertigo, Citizen Kane—but his concert output was long overlooked due to prejudice against Hollywood. The highlight of this program is the 30-minute radio play, Whitmanwith music by Herrmann and script by the Norman Corwin, the genius of American Radio. In celebrating Walt Whitman's 200th birthday, "Whitman" pays homage to the poet as an inspirational messenger for the wartime home-front.

This concert is being broadcast live by the WWFM Classical Network.

Program
"Whitman" A Radio Play – with music by Bernard Herrmann and script by Norman Corwin

Intermission

Psycho – a narrative for string orchestra – Bernard Herrmann
TBD - Clarinet Quintet – Bernard Herrmann
TBD - Psalm for a cappellachorus (world premiere) – Bernard Herrmann
Post-concert discussion

Personnel
PCE, conducted by Angel Gil-Ordonez
William Sharp, the voice of Walt Whitman
TBD, clarinet
TBD Washington National Cathedral
Dave Osenberg of WWFM, post-concert discussion host

Ticket Prices
Premium Nave $65
Front Nave $60
Mid Nave $45
Rear Nave $25

$10 student tickets (available in Mid Nave and Rear Nave); select the student option in the drop-down

Tickets purchased now will be mailed to you.