Marianne Williamson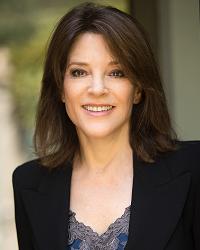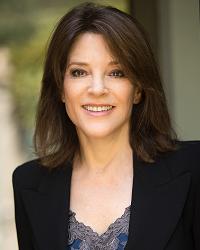 You've selected

Select another date for this event (if available)
Venue
Washington National Cathedral
3101 Wisconsin Avenue NW
Washington DC 20016

Directions & Parking
Performance Notes
Marianne Williamson: How American Women Can Change The World
Friday, November 30 2018 | 7:00 pm

From how we see things to how we do things, American women are transforming our society. We are owning our voices and owning our power as never before, bringing to the fore unique possibilities for healing and repair. Marianne will discuss both the internal and external aspects of female power and contribution.

Marianne Williamson is an internationally acclaimed author and lecturer. For the last 35 years, she has been one of America's most well-known public voices, having been a popular guest on television programs such as Oprah, Larry King Live, Good Morning America, & Bill Maher. Seven of her twelve published books have been New York Times Best Sellers and four of these were #1. The mega best seller A Return to Love is considered a must-read of The New Spirituality. A paragraph from that book, beginning "Our deepest fear is not that we are inadequate. Our deepest fear is that we are powerful beyond measure…" is considered an anthem for a contemporary generation of seekers.

Tickets: $15

Tickets purchased now will be mailed to you.