Do the Right Thing (1989)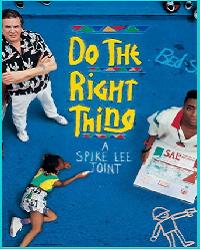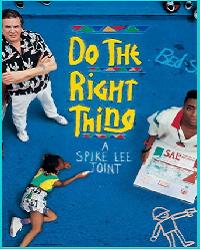 You've selected

Select another date for this event (if available)
Venue
Washington National Cathedral
3101 Wisconsin Avenue NW
Washington DC 20016

Directions & Parking
Performance Notes
A Long Long Way: Do the Right Thing (1989)
Friday, February 1, 2019 | 7:00pm

This film screening of Do the Right Thing (1989) and panel discussion is part of A Long Long Way: Race and Film, a weekend of events comparing historical and contemporary film. This second annual weekend showcases Do the Right Thing (1989) on Friday night and BlacKkKlansman (2018) on Saturday night. Each film is followed by a panel discussion, moderated by Korva Coleman of National Public Radio, and invites theologians, film critics, and historians to tackle the question of whether, in any substantive way, we have actually come a long long way. In addition, a Saturday afternoon workshop explores race and policing through film analysis and contemporary events.

The series takes its name from Dr. Martin Luther King's remark that while the nation had come "a long, long way" in its quest for racial justice, it still had a long, long way to go. Through panel discussions and Saturday's afternoon workshop, this year's series challenges audiences to consider race and policing, from the 1970's (BlacKkKlansman) through the 1980's (Do the Right Thing) to today.

Tickets: $15 ($10 students and military). Tickets purchased now will be mailed to you in January.