Ignatius Forum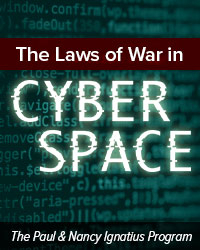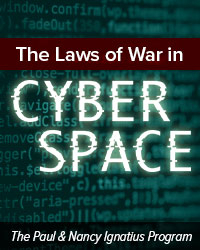 You've selected

Select another date for this event (if available)
Venue
Washington National Cathedral
3101 Wisconsin Avenue NW
Washington DC 20016

Directions & Parking
Performance Notes
The Paul and Nancy Ignatius Forum: What are the Laws of War in Cyberspace?
Wednesday, September 25, 2019 | 7:00pm

Bombs may not be dropping, tanks may not be rolling, but America is engaged in a high-stakes cyber war with her adversaries where there are few rules, no moral framework and no end in sight.

Our national security system has yet to answer critical questions emerging from this new zone of conflict: How should America protect its citizens, critical infrastructure, and other targets? Can the U.S. help shape new "rules of war"? And what is the price of failure?

Ambassador Susan Rice, former National Security Advisor, and Brad Smith, President of Microsoft and a leading voice on these issues deliver keynote addresses. David Ignatius of The Washington Post moderates a discussion on the state of cyberwarfare and this new digital battleground.

Panelists include:
• Lt. Gen. Keith Alexander (ret), CEO of IronNet and former head of the National Security Agency and Cyber Command.
• Joseph Nye, Harvard professor and co-chair of Aspen Strategy Group.
• Laura Rosenberger, Director of the Alliance for Securing Democracy at the German Marshall Fund, former foreign policy advisor and National Security Council staff.
• Brad Smith, President, Microsoft

Tickets: $15 ($7 for students/military)

Tickets purchased now will be mailed to you in September.