They Knew This Land: Honoring Lost Voices on Mt. Saint Alban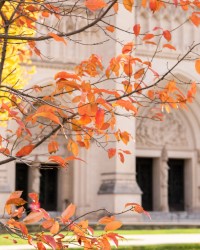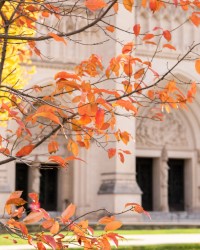 You've selected

Select another date for this event (if available)
Venue
Washington National Cathedral
3101 Wisconsin Avenue NW
Washington DC 20016

Directions & Parking
Performance Notes
They Knew This Land: Honoring Lost Voices on Mt. Saint Alban
Sunday, October 27, 2019 | 2:00-3:30 pm

In 2019, we remember and honor the first enslaved Africans who landed in North America 400 years ago, in 1619. They Knew this Land, a presentation and discussion, will be followed at 4:00pm by a Service of Remembrance, Reflection, and Response.

Currently the location of Washington National Cathedral and the Cathedral schools, Mt. St. Alban was indigenous land when European colonizers arrived. This same land was later worked by enslaved people until the early Civil War period, four decades before the Right Rev. Satterlee, first Bishop of Washington, designated Mt. St. Alban as the site of Washington National Cathedral in 1896.

Historical anthropologist Mark Auslander of Michigan State University shares his research on the enslaved families held in bondage on the grounds of Mt. St. Alban. Gabrielle Tayac, historian and member of the Piscataway Nation, presents on indigenous history. They will be joined by Ms. Fath Davis Ruffins, Curator at the National Museum of American History for a panel discussion moderated by the Rev. Dr. Kelly Brown Douglas, Canon Theologian at Washington National Cathedral.

Free, RSVP required.