Sightseeing Admission Tuesday March 3 2020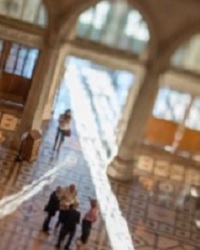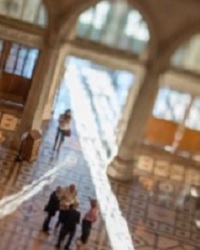 You've selected
Tuesday March 3 2020
Select another date for this event (if available)
Venue
Washington National Cathedral
3101 Wisconsin Avenue NW
Washington DC 20016

Directions & Parking
Performance Notes
Sightseeing Admission Details
• Purchase your sightseeing admission online for faster entry to the Cathedral.
• Interested in a guided tour? Inquire at the Welcome Desk about a complimentary Highlights Tour (when available). Learn about the Cathedral's history, architecture and mission with an experienced Cathedral docent.
• Want to explore the Cathedral at your own pace? Complimentary self-guided brochures are available at the Welcome Desk
• Looking for a more in-depth Cathedral experience? Our specialty tours will allow you to climb the towers, go behind the scenes or explore particular topics with an expert guide:
more info
|
upcoming schedule
Sightseeing General Admission Tickets
Adults (18+): $12
Youth (5-17): $8
Kids under 5: Free
$8 for seniors, students, active military and veterans (*ID required)
Worship services and private prayer are free of charge. Learn more about Sunday Worship

Availability
• General admission is available most Mondays-Saturdays, subject to special events and other occasional interruptions.
• Advance purchase tickets are available for guests planning their visits in the next two months. Tickets cannot be purchased online less than 24 hours before your visit.
• General admission tickets are always available for purchase on site at the Cathedral.
• Please remember to check our touring interruptions page
HERE
to make sure special or unscheduled events do not affect your visit.
Group Visits
• Groups of more than 15 people
must register as a group
and cannot purchase tickets on this site.
Please note if you purchase admission for more than 15 people using this site, your reservation will be cancelled and refunded.
•Register your group tour
here
Arrival and Entry
• Pick up pre-purchased tickets beginning at 10 am on the day of your visit at the Welcome Desk (located just inside the Cathedral)
• Running late? No worries! We'll save you're a spot on the next available tour.
PLEASE NOTEAs a living and active community of faith, the Cathedral's schedule and ability to welcome visitors is subject to unexpected changes.
If a conflict arises and we cannot be open for touring at the date/time you have purchased, we will contact you by email and your credit card will be refunded.
By purchasing admission in advance, you acknowledge that our schedule is subject to change.
If you purchase tickets in any of the available discount categories, you will be asked to provide appropriate identification for discount eligibility upon arrival.