Writing From the Heart of Autumn: Liminal Times and Places Saturday October 31 2020 at 10:30 AM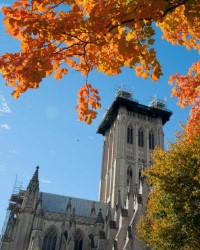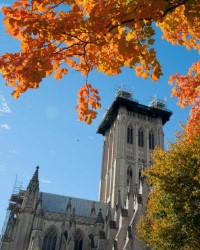 Saturday October 31 2020 at 10:30 AM

Compassion for You, Compassion for the World
Saturday, October 31 | 10:30 am EST

Registrants will be sent information with a Zoom login. Registration is free for this ONLINE event. Donations gratefully accepted. If you wish to contribute, select the option in the drop-down.

In Celtic spirituality, the end of October marks a shift in both calendar and landscape. The veil between heaven and earth, the old season and the new, this life and the next, is considered particularly thin. As we look towards the new year on the Celtic calendar and the celebration of All Saints and All Souls Day on the church calendar, join us for a morning of reflection and writing. Learn from the words of poets and contemporary writers in the context of the ancient Celtic practice of honoring the ancestors and the seasons. Engage your own experience through simple writing exercises exploring the thin places and honoring the saints in your own life. A Zoom link and password along with any relevant materials for the program will be sent to you before the program.

About Terri Lynn Simpson
Dr. Terri Lynn Simpson is a writer, retreat leader, and the coordinator for the Center for Prayer and Pilgrimage at Washington National Cathedral. Celtic spirituality is her path and inviting people into thin places where they may share their stories and experience the presence of the Holy is her work. Grounded in the three-fold practices of prayer, pilgrimage, and poetry, she weaves strands of these Celtic influences into the retreats, pilgrimages and workshops she leads in the US the UK. Terri Lynn has a graduate degree in theology and a doctorate in Spirituality and Story.