Cathedral Spotlights: Christmastide Tuesday December 29 2020 at 4:00 PM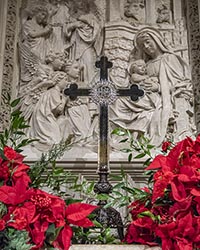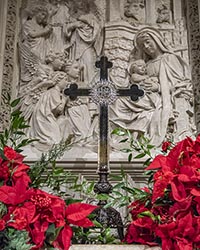 Tuesday December 29 2020 at 4:00 PM

Cathedral Spotlights: Christmastide
Tuesday, November 24 | 4 pm EST

Registrants will be sent information with a Zoom login. Registration is free for this ONLINE event. Donations gratefully accepted. If you wish to contribute, select the option in the drop-down.

Christmas is not just a day, but an entire season—the Twelve Days of Christmas—that lasts until January 6. This is the season of rejoicing in birth of the Christ Child, when Christmas carols are sung and worship attempts to deepen our understanding of what it means for Christ to be born in human form. Docent Lori Amos explores Christmas images and symbolism, both inside and outside the Cathedral, which can help us to experience the familiar Christmas story in new ways. Join us after the holiday crush to extend the joy of Christmas Day into the New Year and beyond.