The King's Singers New Music Prize Online Concert Sunday February 28 2021 at 4:00 PM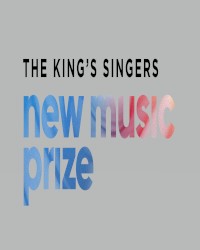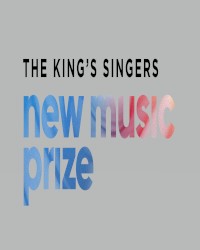 Sunday February 28 2021 at 4:00 PM

The King's Singers New Music Prize Concert
Sunday, February 28
Concert 4 pm EST | YouTube Premiere
Webinar 5:30 pm EST | Zoom
In association with Washington National Cathedral and Walton Music, generously supported by The King's Singers Global Foundation & Ronald C. Gunnell
Join The King's Singers and Cathedra, the concert choir from Washington National Cathedral under their music director Michael McCarthy, for a celebratory online concert. The King's Singers will open and close the presentation with selections of music from across the ages, and among the musical offerings (including Cathedra's performance of Eric Whitacre's
Sleep
) we will hear world premieres of the four winning pieces from The King's Singers New Music Prize.
Using one of five texts chosen by The King's Singers and historian, poet and leading choral lyricist Charles Anthony Silvestri, composers submitted an original choral piece into one of four categories. From 347 submissions, winners were selected by an illustrious jury chaired by multi-award winning composer Gabriela Lena Frank, alongside Artistic Director Toronto Children's Chorus, Elise Bradley MNZM; composer/arranger, Stacey V. Gibbs; The King's Singers' (bass), Jonathan Howard; former King's Singer and educator, David Hurley; Director of Music, Washington National Cathedral, Canon Michael McCarthy; conductor, composer and Director of the Young People's Chorus of New York City, Francisco Núñez and conductor, composer and Music Director of the Tabernacle Choir at Temple Square, Dr. Mack Wilberg.
Winning composers: Eli Hooker Reese, Parker Kitterman, Jeremy Beck and Geert D'hollander.
For more details about the competition please visit:
https://www.kingssingers.com/newmusicprize/
This event is a part of the Sacred Choral Music Festival:
https://cathedral.org/sacredmusic/
Registrants will be sent connection information by email closer to the concert.

Registration fee: $10