Art as Spiritual Practice – Florilegium: Botanical Collage Sunday March 21 2021 at 4:00 PM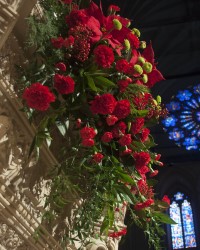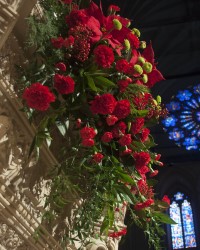 Sunday March 21 2021 at 4:00 PM

Art as Spiritual Practice – Florilegium: Botanical Collage
Sunday, March 21 | 4:00 - 5:00 pm EST

Registrants will be sent information with a Zoom login. Registration is free for this ONLINE event. Donations gratefully accepted. If you wish to contribute, select the option in the drop-down.

Advanced registration is required; registration closes at noon EST on March 21

Join us for an online collage workshop to celebrate the first day of Spring! Inspired by collections of florilegia and the symbolic language of flowers we will look closely at how artists use shape, color and scale in botanical designs. Learn simple techniques and make a collage out of colored and recycled papers. No previous experience with art is necessary, only curiosity and a willingness to engage the creative process. A Zoom link and password along with a materials list will be sent to you before the program.

Kiki McGrath is a visual artist based in Washington, DC. Her paintings and large-scale installations are informed by history, ritual, and contemporary spiritual practice. She holds an MA in Museum Studies from the George Washington University and is a curator in the Henry Luce III Center for the Arts & Religion.