Faith in Action: "Migrant Justice on the U.S./Mexico Border" Wednesday March 17 2021 at 7:00 PM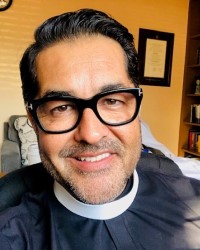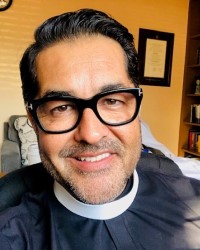 Wednesday March 17 2021 at 7:00 PM

Faith in Action: "Migrant Justice on the U.S./Mexico Border"
Wednesday, March 17 | 7 pm EST

Registrants will be sent information by email to connect to the program. Registration is free for this ONLINE program. Donations gratefully accepted. If you wish to contribute, select the option in the drop-down.

Presenter: Rev. David Ulloa Chavez, Missioner for Border Ministries, Episcopal Diocese of Arizona

Facilitation: Martin Dickinson, Washington National Cathedral

The Rev. David Ulloa Chavez serves as the Missioner for Border Ministries for the Episcopal Diocese of Arizona, which includes serving on the diocesan anti-racism committee, faculty member of the diocesan Deacon Formation Academy, Bishop's representative to the Cruzando Fronteras steering committee, and as member of the Advisory Council for the Latino Ministries of TEC and the Mexico Covenant Committee.

Faith in Action: The Call to Justice from an Interfaith Perspective

A series of five sessions will explore our biblical call to social justice and helping bring about the kingdom of God in the Hebrew Scriptures, the ministry of Jesus and New Testament. The Lenten study will connect the Holy Spirit's message in scripture to on-going ministry of the Episcopal, African Methodist Episcopal and the broader church.

Thank you to Celeste Bryant from Metropolitan AME and Martin Dickinson from Washington National Cathedral for organizing and facilitating these sessions. To register for other sessions of Faith in Action, click HERE.