Lenten Reflections: Anna Blaedel, Theologian-in-Residence at enfleshed Wednesday March 17 2021 at 7:00 PM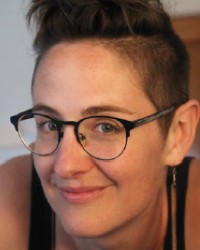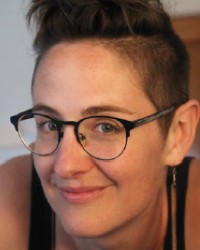 Wednesday March 17 2021 at 7:00 PM

Anna Blaedel, Theologian-in-Residence at enfleshed
Wednesday, March 17 | 7 pm EST

Registrants will be sent information by email to connect to the program. Registration is free for this ONLINE program. Donations gratefully accepted. If you wish to contribute, select the option in the drop-down.

Rev. Anna Blaedel (they/them) reimagines our common life as the site of Sacred encounter, and collects Wisdom from the intersections of academic, activist, and religious engagement. They draw on theopoetics, relational philosophies of enfleshment, and anti-racist, queer, feminist, disability, and eco-theologies of liberation to offer spiritual nourishment for collective liberation and shared flourishing. Anna is the co-founder of and theologian-in-residence at enfleshed, and Chaplain at the Wesley Center at the University of Iowa. They are completing their PhD in Theological and Philosophical Studies at Drew University's Graduate Division on Religion. Anna delights in waking before dawn, walking in the woods, savoring (fair trade) strong coffee & dark chocolate, tending their garden, being an aunt, sharing silence, poetry, candlelight, and good food with beloveds, and retreating to their basement woodworking shop.