Honest to God: Mr. José Andrés Tuesday May 11 2021 at 7:00 PM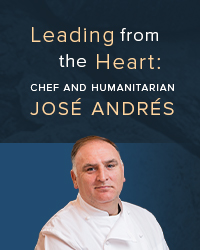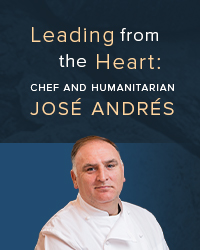 Tuesday May 11 2021 at 7:00 PM

Honest to God: Mr. José Andrés
Tuesday, May 11 | 7 pm EST

Registrants will be sent information by email to connect to the program. Registration is free for this ONLINE event. Donations gratefully accepted. If you wish to contribute, select the option in the drop-down.

José Andrés spends an evening in intimate conversation with Dean Randolph M. Hollerith and Canon Missioner Leonard Hamlin about leadership, inspiration, and public service. Dean Hollerith and Rev. Canon Hamlin invite Mr. Andrés to pull back the curtain and share the stories behind his internationally recognized humanitarian efforts to eliminate poverty and feed the hungry.

Named one of Time Magazine's "100 Most Influential People" in both 2012 and 2018, and awarded "Outstanding Chef" and "Humanitarian of the Year" by the James Beard Foundation, José Andrés is an internationally-recognized culinary innovator, New York Times bestselling author, educator, television personality, humanitarian, and chef/owner of ThinkFoodGroup. A pioneer of Spanish tapas in the United States, he is also known for his groundbreaking avant-garde cuisine and his award-winning group of more than 30 restaurants located throughout the country and beyond, ranging in a variety of culinary experiences from a food truck to his multi-location vegetable-focused fast casual Beefsteak, to world-class tasting menus like minibar by José Andrés and Somni, both of which have received two Michelin stars. As a naturalized citizen originally from Spain, Andrés has been a tireless advocate for immigration reform. In 2010, Andrés formed World Central Kitchen, a non-profit that provides smart solutions to end hunger and poverty by using the power of food to empower communities and strengthen economies. Notably, his team served over 3.6 million meals to the people of Puerto Rico following Hurricane Maria. Andrés' work has earned awards and distinctions including the 2017 Lifetime Achievement Award from the International Association of Culinary Professionals and the 2015 National Humanities Medal, one of twelve distinguished recipients of the award from the National Endowment for the Humanities. Andrés was also named EY Master Entrepreneur of the Year in Greater Washington for his leadership and impact on the global business community and was awarded the Congressional Hispanic Caucus Institute's Chair's Medallion Award.