Mapping Our Lives Sunday August 1 2021 at 4:00 PM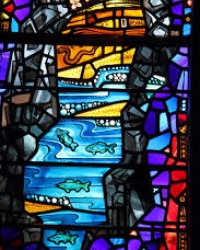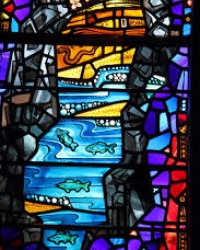 Sunday August 1 2021 at 4:00 PM

Art as Spiritual Practice Meditation with Tiffany Montavon
Sunday, August 1 | 4:00 - 5:00 pm EST

Registrants will be sent information with a Zoom login. Registration is free for this ONLINE event. Donations gratefully accepted. If you wish to contribute, select the option in the drop-down.

Advanced registration is required; registration closes at noon EST on August 1

Rain, mist, volcanoes, evaporation, icebergs, clouds... the myriad ways moisture moves on our tiny blue planet provides a fascinating metaphor for us to map out abundance in our spiritual lives.

Join us as we look at the myriad of ways water show up and encourages us to track abundance in our own lives. Using the Water cycle as our guide, discover where your our own energy collects and pools, resting deep like ground water, or evaporating away. Look at life events that have burst forth with clouds of steam, and note what dynamics have led to steady times in life, like a good snow pack that melts gradually.

Tiffany Montavon is a life coach, retreat leader, and community organizer who has been leading Women's Retreats for 25 years. Tiffany is a certified Yoga Nidra instructor, New Mexico Master Naturalist, 4 Gateways Coach, and Wilderness First Aid provider. Bringing her years of experience with contemplative practices, body prayer, and inclusive spirituality, Tiffany weaves together creative practices to enrich the lives of individuals and groups. Whether coaching, leading a "Listening to the Land" Pilgrimage, a wonder walk, hosting Red Tents, or teaching creative practices such as yoga, journaling, or creative assemblage, Tiffany's work encourages people to be both informed and deeply nourished by the land they are walking in and people they are walking with.