Mendelssohn's Elijah (Attend in Person) Sunday April 10 2022 at 4:00 PM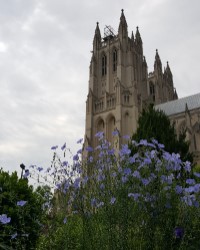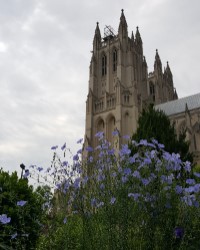 Sunday April 10 2022 at 4:00 PM



Mendelssohn's Elijah
Sunday, April 10, 2022 | 4:00 pm

Commemorate Jesus' triumphal entry into Jerusalem on Palm Sunday with the dramatic retelling of the life of the prophet Elijah and the epic return of the Jewish people to Israel. Brought to new life by the Washington National Cathedral Choir and Baroque Orchestra, the quiet intimacy of the Cathedral's Great Choir will enliven the beginning of Holy Week with selections including "Lord, bow thine ear to our prayer," and "He, Watching Over Israel."

Soloists
Christine Buras
Genevieve McGahey
Margaret Potter
Jacob Perry
Andrew Brown

Ticket Prices
Premium Nave $95
Mid Nave $60
Rear Nave $40
North/South Balcony: $60
West Balcony: $45
N/S Transept West Side $60
N/S Transept East Side (partial view) $25

$20 student tickets available in all sections except the Premium Nave; select the student option in the drop-down

NOTE: Masks are required of all attendees (properly-worn, covering mouth and nose).

Proof of vaccination will be required for entry.