In Paradisum: Duruflé's Requiem and Poulenc's Motets Sunday April 2 2023 at 4:00 PM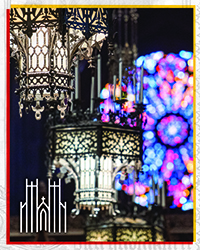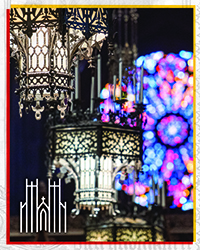 Sunday April 2 2023 at 4:00 PM



In Paradisum: Duruflé's Requiem and Poulenc's Motets
Sunday, April 2, 2023 | 4:00 pm

Join us on Palm Sunday as we journey toward Christ's crucifixion and resurrection with two of Paris's greatest 20th-century composers, Francis Poulenc and Maurice Duruflé. Immerse yourself in the passion and inspiration of Poulenc's penitential motets and the orchestral technicolor of his Tenebrae responsories; revel in Duruflé's explorations of Gregorian chant and his famous, breathtaking Requiem.

Quatre motets pour un temps de pénitence - Francis Poulenc Sept répons des ténèbres - Francis Poulenc

Interval

Quatre Motets sur des thèmes grégoriens - Maurice Duruflé Requiem - Maurice Duruflé

With: Laura Choi Stuart, soprano Michael McCarthy, conductor Washington National Cathedral Choir Washington National Cathedral Orchestra



Tickets start at $20. We offer a 10% discount for educators, healthcare workers, veterans, and active military.