Christmas Lessons and Carols Thursday December 22 2022 at 6:00 PM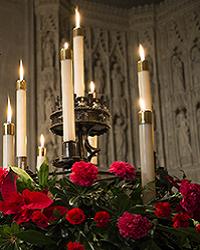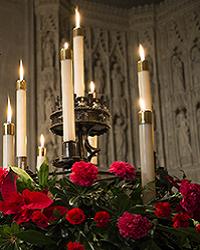 Thursday December 22 2022 at 6:00 PM

Christmas Lessons and Carols
Thursday, December 22, 2022 | 6:00 pm

Readings from Holy Scripture, favorite hymns, and instrumental music carry us from Creation to the manger in Bethlehem, telling the ancient story of God's continued continuing love as made known in Christ. Canon Vicar Dana Colley Corsello delivers the homily.

There is a handling fee of $7 per pass. Passes are delivered by email, and may either be printed or shown on your device for entry.