General Sightseeing Monday December 11 2023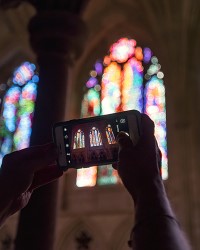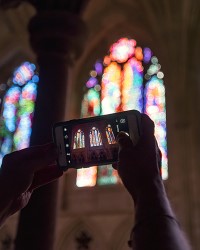 Monday December 11 2023

General Sightseeing Details
Purchase tickets here in advance, or in person at our welcome desk when you arrive. Explore the Cathedral at your own pace with a complimentary self-guided brochure. Guided tours happen throughout the day as our schedule permits.
*From January - March 2024, please pardon our dust. Construction from the Organ Renovation Project may cause noise and some interruptions to sightseeing.
Included in your General Sightseeing Admission:
- Access to the main level where you can see the world-famous Space Window, Canterbury Pulpit, and other favorite features including the new Now and Forever Windows
- When available, access to the crypt- and nave-level chapels and the Tower Observation Gallery with stunning views of Washington, DC
- Access to seasonal exhibits including Crèches from Around the World and Look for the Helpers: The Art of Kelly Latimore
- Self-guided tour brochure and self-guided digital tour via our Bloomberg Connects app to enhance your visit
- Stained Glass Experience Kiosk
Worship services and private prayer are free of charge. Learn more about our worship services.
Group Visits
Sightseeing for groups 20 or more requires timed reservations. If you're interested in bringing a group to visit,
click here
.
Arrival and Entry Please either print or keep your ticket handy on your phone when you arrive at the Cathedral.

The visitor entrance is located at the front left side of the Cathedral, across from the garage elevators.