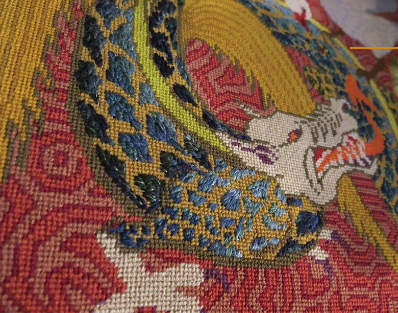 Needlepoint Tour
Location

Washington National Cathedral
3101 Wisconsin Avenue NW
Washington DC 20016
Directions & Parking
×
Close-Up Tour: Needlepoint
Thursday, October 5 and Saturday, October 14 | 2:00pm
A "stitch in time," or time to check out some stitches? Explore samples of the Cathedral's needlework on a close-up tour. More than 1,500 pieces of needlework—kneelers, seat cushions, and more—can be found throughout the Cathedral, portraying historic Americans, floral patterns, baby animals, and Christian symbols.
About Close-up Tours
Close-up Tours tours offer a special, in-depth look at aspects of Cathedral artisanship for visitors aged 10 and older. Reservations are suggested as attendance is limited.
Cost: $22 per adult and $18 per child, senior, military, and student (includes Cathedral admission cost)