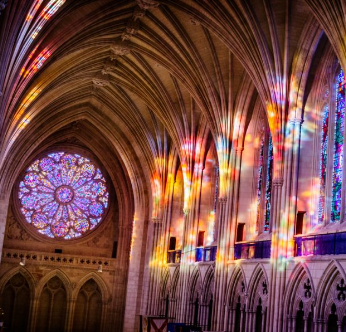 Congregation Discussion
×
Cathedral Congregation: Gracious and Courageous Conversations: Deepening understanding about race, community, and country
Sunday, October 15 | 12:45pm
You are invited to join members of the Cathedral congregation for an afternoon of guided conversation about our nation's long struggle with race and racism. As a community, we will listen deeply and speak truthfully to each other, so that we may understand our shared history. We will not blame others or minimize anyone's experiences, nor expect "right" answers. In this sacred space, we will listen, learn, sing and pray together and continue forward on the journey toward freedom and justice for all.
Sunday, October 15
12:45-4:00pm in Hearst Hall Auditorium*
Lunch included
Note: this event is reserved for members of the Cathedral congregation and those with a worshipping relationship with the Cathedral. Please contact Dana Corsello, Vicar, at dcorsello@cathedral.org with questions.
Recent events in our country and the Cathedral's recent removal of the Lee-Jackson windows are the catalyst for this dialogue, which will be supported by the Kaleidoscope Institute. Although we do not expect to achieve racial reconciliation in this one event, this moment calls the Cathedral, our community, and our country to reflection and renewal of our commitment to respect the dignity of every person, and to end racism. Your presence will help discern our next steps for the windows, and for our role in this collective effort.
In collaboration with Kaleidoscope Institute, the Episcopal Diocese of Washington, and the Presiding Bishop's Office of the Episcopal Church.
Love one another. As I have loved you, so you must love one another.
- John 13:34
*Hearst Hall is located on the corner of Woodley and Wisconsin. The entrance faces the traffic circle by the garage entrance off of Wisconsin.