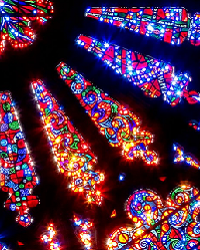 Jewels of Light
Location

Washington National Cathedral
3101 Wisconsin Avenue NW
Washington DC 20016
Directions & Parking
×
In-Depth Tour: Jewels of Light
In this introduction to the stained glass windows, learn about the tales they tell from Creation to stories from American history.
About In-depth Tours
In-depth Tours tours offer a special, in-depth look at aspects of Cathedral artisanship for visitors aged 10 and older. Reservations are suggested as attendance is limited.
Cost: $22 per adult and $18 per child, senior, military, and student (includes Cathedral admission cost)