Select your preferred event date.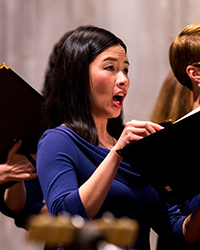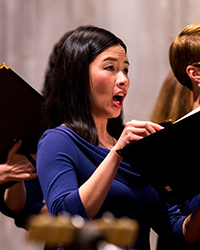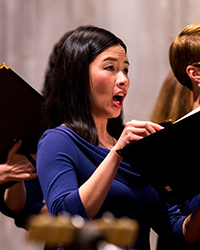 Washington National Cathedral
×
In 1920, the right to vote was expanded under the Nineteenth Amendment to include women. One hundred and two years later, we explore what it means to have your voice heard.
CCS has commissioned works from three of today's leading women composers — Augusta Read Thomas, Lisa Bielawa, and Jessie Montgomery — that demonstrate the impact of speaking up and speaking out. As part of the day's activities, you will also get to dictate a postcard to a real or imagined President as a part of Sheryl Oring's participatory art project I Wish to Say.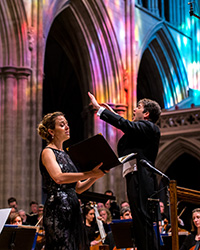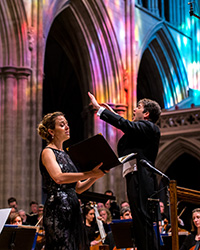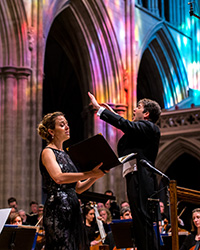 Washington National Cathedral
×
To experience Verdi's Requiem is to take a journey that is felt as much as it is heard. To hear the work under the majestic arches of Washington National Cathedral is to encounter awe.
Giuseppe Verdi was a dramatic storyteller, and his Requiem will take you on a journey from the most serene musical moments to the thundering roar of the brass as the chorus sings, "Day of Wrath! O, Day of Mourning!"
On December 1, 1941, the brand-new Cathedral Choral Society held its first rehearsal for a performance of Verdi's Requiem that would occur in May, 1942. Join us again as Steven Fox and an outstanding cast of guest soloists plumb the depths of this mind-blowing work.