2018-19 Concert Subscriptions Sunday October 21 2018 at 2:00 PM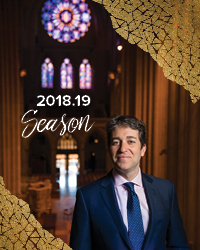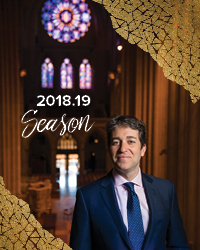 You've selected
Sunday October 21 2018 at 2:00 PM
Select another date for this event (if available)
×
Armistice 1918
Sunday, October 21 | 6:00 pm
Joy of Christmas
Saturday, December 15 | 2:00 or 7:00 pm
Sunday, December 16 | 4:00 pm
Please select your preference of Joy of Christmas performance in the box on the checkout page.
Rachmaninoff Liturgy
Sunday, March 17 | 4:00 pm
Grant Us Peace
Sunday, May 29 | 4:00 pm
Each subscription includes one ticket to each of the four concerts in our 2018-2019 Season.
To begin, click the 'Buy' button and select your desired seating section.
If you were a subscriber in the 2017-18 season and you purchase for the same seating section, we'll assume you'd like to keep your same seats for the 2018-19 season. If you'd prefer a seating change, please let us know in the box on the checkout page or email tickets@cathedral.org with your request.
Subscription tickets purchased now will be held under your name at will call at the Armistice 1918 concert, and may be picked up beginning at 5 pm on October 21, just inside the front doors of the Cathedral.
Venue
Washington National Cathedral
3101 Wisconsin Avenue NW
Washington DC 20016

Directions & Parking