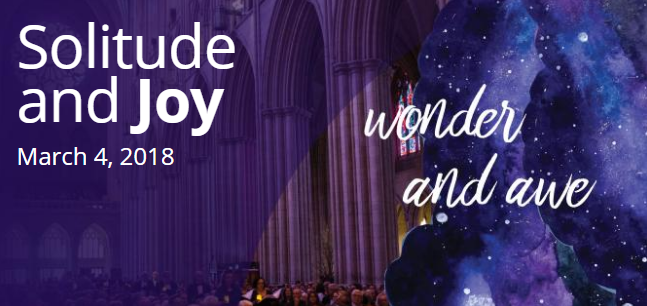 Solitude and Joy
Location

Washington National Cathedral
3101 Wisconsin Avenue NW
Washington DC 20016
Directions & Parking
×
Solitude and Joy
Sunday, March 4 | 4 pm
"Without solitude, without the test of time, without the passion for silence, without the excitation and retention of the whole body, without a frightened stumbling, without wandering into a region of shade and invisibility, without memory of animality, without melancholy, without isolation in melancholy, there is no joy."
Our musical journey follows this lyrical prose by writer Pascal Quignard. Hymns, chants, and anthems invoke awe in the brilliance of the stars and earth, inviting wonder and contemplation.
Ticket Prices
Premium Nave: $80
Mid Nave: $59
North/South Balcony: $53
West Balcony: $47
North Transept West Side: $45
Rear Nave: $34
South Transept/North Transept East Side/Side Aisles: $25
10% Senior/Veteran discounts and $15 student tickets are available in every section except the Premium Nave (select the appropriate option in the drop-down when selecting your seats).
Tickets purchased now will be held under your name at will call, and may be picked up beginning at 3 pm on Sunday, March 4, just inside the front doors of the Cathedral.