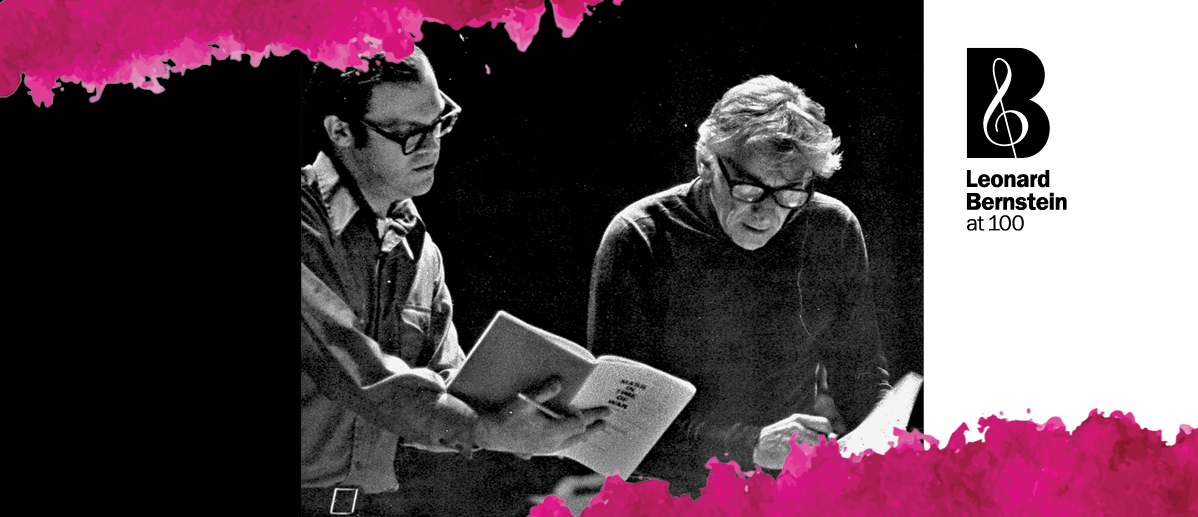 Bernstein: Ode to Freedom
Location

Washington National Cathedral
3101 Wisconsin Avenue NW
Washington DC 20016
Directions & Parking
×
Bernstein: Ode to Freedom
Sunday, May 20 | 4 pm
Leonard Bernstein was an active advocate for peace and nuclear disarmament throughout his life. Through music, video, photos, and spoken word, we honor Bernstein, the humanitarian.
On Friday, January 19, 1973, the eve of Richard Nixon's second inauguration, Bernstein conducted "A Concert for Peace" at Washington National Cathedral. The piece was Haydn's Mass in Time of War. The concert began at 9:00 pm – the exact time that inaugural concerts were scheduled to begin at the Kennedy Center. Bernstein and the Cathedral staff welcomed an overflowing audience of nearly 18,000 people in the building and on the lawn. The concert was a plea for peace in a turbulent time.
Ticket Prices
Premium Nave: $80
Mid Nave: $59
North/South Balcony: $53
West Balcony: $47
North Transept West Side: $45
Rear Nave: $34
South Transept/North Transept East Side/Side Aisles: $25
10% Senior/Veteran discounts and $15 student tickets are available in every section except the Premium Nave (select the appropriate option in the drop-down when selecting your seats).
Tickets purchased now will be held under your name at will call, and may be picked up beginning at 3 pm on May 20, just inside the front doors of the Cathedral.